THE VALUE OF URBAN FARMING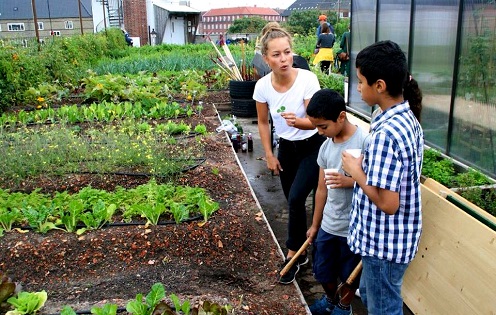 There is a need for research in how new urban production forms affect production levels, the environment, and resource depletion relative to relevant products. For example, this can be performed by analysing the viability of an urban farming initiative, including measurements of the overall economic sustainability of the project and identification of system and technologies that can be utilised in different production systems and urban environments.
What is the value of a vertical farm in the suburbs?
We have to develop data as well as methods for analysing and evaluating cultivation technologies and their budgetary and socioeconomic contributions to urban farming projects, including producer and consumer opportunities, personal interests and preferences.
An empirical basis must be established to provide elucidation of the derivative value transferred to the district, municipality or region where the project takes place, as well as for the people living in its proximity. This includes an economic evaluation of environmental impacts, consumer preferences and the potential recreational experiences of the producers.
Would you like to get in touch with one of our urban farming experts?
Project Proposals
Investigate urban farming food production in a socioeconomic context, where the effects on public assets, including pollution, are considered
Cultivation techniques and their implementation, dissemination and potential, with focus on the "farmers" activities
The interaction between urban farming and other urban issues, such as protection against climate changes and rainwater recycling
Explain varying production scenarios and their budgetary and socioeconomic significance, and compare these to other forms of production
Compare data for urban farming production systems with other food-related production systems
Gather data to illuminate production and resource consumption for financial assessments
Analyse how production systems can be economically optimised and compare these to other methods of food production
Data collection and analysis to elucidate urban farming's contribution to the creation of public assets, including the importance of recreational activities, health, resource consumption and greenhouse gas emissions
You can use Urban Farming SCIENCE to:
Explain various production scenarios and their budgetary- and socioeconomic significance, and compare these to other forms of production
Compare data for urban farming production systems with other food-related production systems
Gather data to elucidate production and resource consumption for financial assessments
Analyse how production can be economically optimised, and compare this to other forms of food production
Data collection and analysis to illustrate urban farming's contribution to the creation of public assets, including the importance of recreational activities, health, resource consumption and greenhouse gas emissions